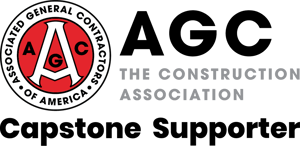 Arcoro is on a mission to help construction companies organize and manage their greatest asset—their people. With a full suite of HR management modules, it's never been easier to hire the best people, improve workforce productivity, reduce risk and document federal contractor OFCCP compliance requirements.
---
Arcoro helps AGC members...
Hire and Onboard Skilled Workers
Find qualified candidates and get them started with onboarding before day one.
Manage Back Office Processes
Track Time More Efficiently
Use ExakTime's range of time tracking solutions to connect labor hours on the job site back to the office.
Manage Employee Benefits
Streamline open enrollment,connect to benefits carriers with ease and give employees control with the self-service portal.
Organize and Stay Compliant
Built-in compliance features protect your organization and required compliance reports are simple to access.
Grow and Develop Your Team
Encourage Productivity and Development
Project-based reviews and 360s help your field managers and crews assess performance over time.
Keep Your Crews Safe
Offer OSHA, DOT and other construction-related training courses. Track certifications and promote safety on the jobsite.