Partnering to Recruit a Skilled Workforce
The AGC of Iowa Career Page powered by Arcoro is a collaborative effort between AGC of Iowa and Arcoro to bring you the construction workers and professionals to get the job done.


Arcoro (formerly BirdDogHR) brings construction and specialty contractor companies proven, modular HR software solutions. With a full suite of HR management modules, Arcoro helps more than 10,000 contractors nationwide:
Expand their recruiting and hire the best people

Improve workforce productivity

Deliver effective safety training programs

Reduce risk and document federal contractor OFCCP compliance requirements
Applicant Tracking System
Arcoro's Applicant Tracking System (ATS) has the features to help you attract and hire today's most sought-after and highly skilled employees. Arcoro's ATS is a cloud-based solution that simplifies employment branding, job distribution to the right construction job boards, candidate management, and reporting for efficiency and compliance. The result is a centralized, automated process for attracting high potential employees.
Integrations and Data Transfer
Arcoro provides pre-set integrations with many technology partners so you can effectively manage your HR data and communication between the field and the office. Integrations assist you in staying compliant. They save time and ensure data is consistent across multiple systems.
Recruiting Compliance Matters
Are you a contractor or supplier doing state or federal work? The AGC of Iowa Career Page can help. If you include a subscription to the Arcoro Applicant Tracking System (ATS) we can help you track your hiring process according to State DOT and OFCCP requirements.
Get Started Today for Free
A basic subscription to the AGC of Iowa Career Page grants you access to post unlimited jobs to our career page. In addition, our partner Arcoro, offers additional local and national job board destinations for an additional fee.
To get started, complete the form to the right or call 888-482-7021 and mention the AGC of Iowa Career Page.
Testimonials
"… This initiative improved our ability to find qualified people, was cheaper than running multiple job ads and greatly improved our ability to meet OFCCP compliance regulations..."
- Robert Cramer, President, Cramer & Associates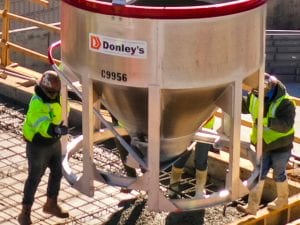 "Arcoro has totally streamlined our recruitment, hiring and onboarding processes from posting the position to completing background checks and drug tests to onboarding hiring forms."

-Donley's Inc., AGC Member
Learn how Donley's Inc. combined Arcoro's Applicant Tracking (ATS) and Onboarding modules to move to a paperless approach in this Case Study.