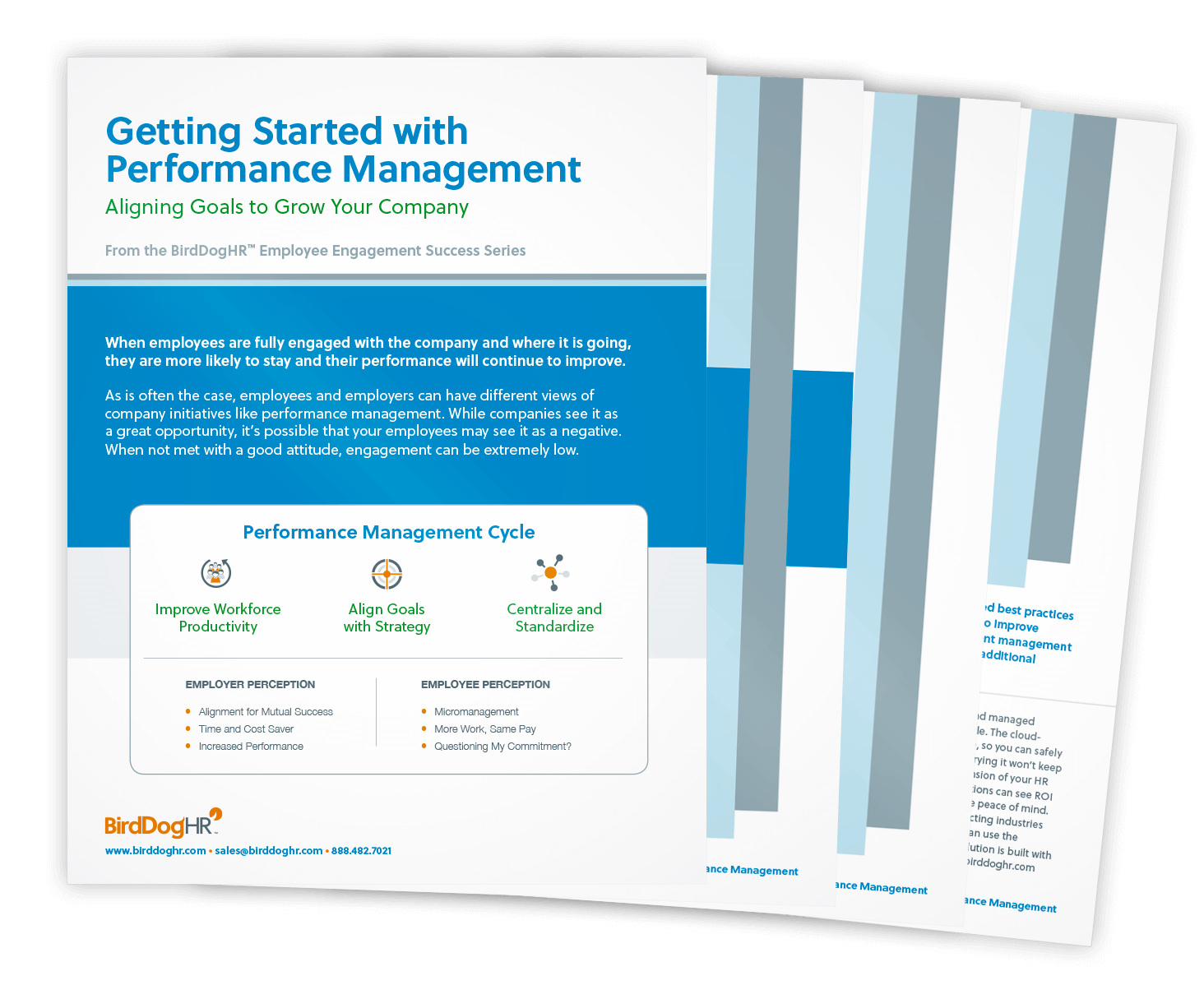 Get Started with Performance Management
Are your employees thriving or merely surviving? A thriving workforce as one in which employees are not just satisfied and productive but also engaged in creating the future — the company's and their own.
Download this whitepaper to learn how performance goals for employees can help your company align employee's personal goals with corporate goals to achieve results and create a thriving workforce.