Simple, Affordable Recruiting and ATS Software
Why choose BirdDogHR?
Easy to Use — Recruiting software shouldn't require a PhD.
Expand your Reach — Automatically share jobs with Indeed, Glassdoor, CareerBuilder and more.
Reach Better Candidates Through Automation — Automated scoring and screening questions indicate which candidates meet your requirements. Only spend your time with qualified candidates.
Compliance-Ready — It's built-in and always up-to-date.
Ready to simplify your recruiting process? Fill out the form for a demo.
Step #1: Promote Your Employer Brand
Add a Career page to your website
Create your job ad
Candidates see an easy and mobile-friendly application process (no log-in required)
Step #2: Built-In Job Distribution Saves Time and Money
One click and jobs are distributed nationally
Send jobs to your talent community
Track source analytics to identify where great candidates come from
No 3rd parties are needed. Job distribution is integrated in the ATS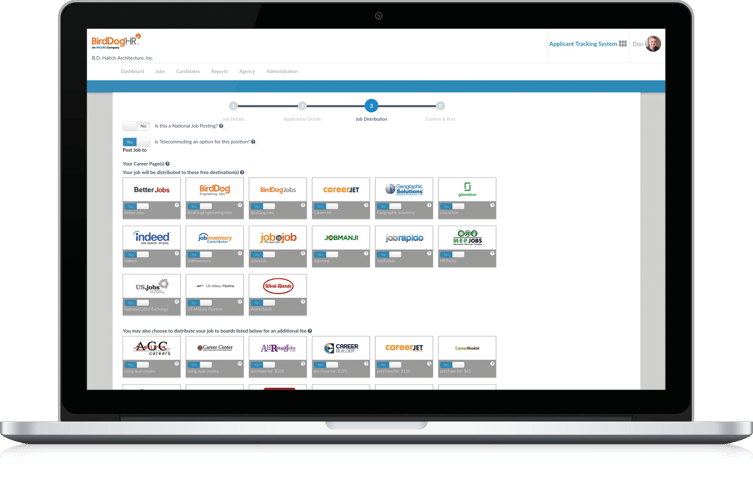 Step #3: Centralize Candidate Management
Screen and score your candidates
Focus your time on your top candidates
Integrate drug testing and background check results
Centralize hiring manager comments and next steps
Document stages and dispositions
Step #4: Reporting for Efficiency and Compliance
Analytics reporting identifies the best job distribution investments
Applicant log report shows critical AAP planning and OFCCP audit planning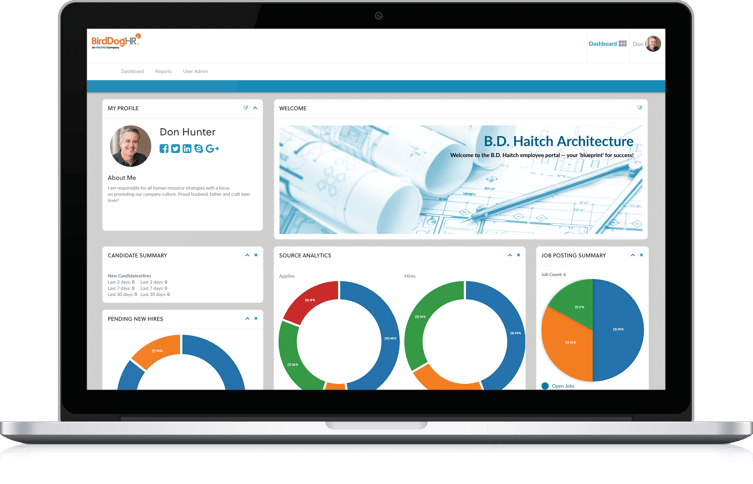 What Two of Our 1,200+ Customers Have to Say...
"BirdDogHR has helped us to streamline our business, to reach out to more job candidates and to save money. BirdDogHR has been a partner that's helped us achieve our goals to be more efficient in HR. Through the resources that BirdDogHR provided to us, we went from using multiple software systems to one system that integrates our existing payroll and E-Verify providers into our recruiting and onboarding process."
Steve Kerr | Utz Quality Foods
"My philosophy with technology is that it should be robust and easy to use, and that's a feature of BirdDogHR's program. It's very user-friendly and easy to pull reports; it doesn't take a rocket scientist to be able to use the program. It allows me to address the contractor needs for federal compliance and it allows for a large volume of applicants. The sheer volume of applicants we get is unreal, and we know we're spending our time on applicants that could be potential employees for us. I do intend to use additional BirdDogHR modules moving forward."
Nikki Hewett | CF Evans Construction
Ready to see how BirdDogHR can simplify your recruiting process? Get started with a demo today.